products


Grip and Non-slip Pad (Ion Pad)
HOMEproducts:Grip and Non-slip Pad (Ion Pad)
Ion Pad Technology
Our Ion Pad is a unique dual layer structure, consisting of a special resin coating on a polymer-based material. When used to grip objects, a unique chemical and physical intermolecular binding force is generated between the Ion Pad and the target object. Because it solely uses the coupling force intrinsic of the material surface, it does not require external energy supply such as electricity or vacuum when gripping the object. It is a new gripping mechanism that eliminates the need for electrical wiring and air piping and can greatly simplify equipment. It is also an environmentally friendly and clean product.
Features
01

Ideal for Thin Flat Materials

Since the gripping is generated by its intrinsic chemical and physical properties rather than by an external mechanical force, it is possible to grip thin and flat workpiece, such as silicon wafer and display glass.

02

Can be Used Even in Vacuum

Because the gripping principle does not use differential pressure such as a vacuum suction, it is possible to grip it in vacuum environments.

03

Less Energy Consumption and Space Saving

Ion Pad is a product with a gripping mechanism that utilizes the intermolecular interaction between the Pad surface and the surface to be gripped. It is a new gripping mechanism that does not require external energy supply, such as vacuum suctions or electrical application.

04

Repeatable

It can be used repeatedly because the Ion Pad retains the characteristics of a stable special resin coating unlike a cured adhesive layer. Ion Pad can be reused by washing after particle adhesion, but scratches and surface wear are subject to pad replacement.
Main types
There are two types of Ion Pad: Adhesive Type with smooth surface finish and Non-adhesive Type with rough surface finish. Adhesive Type is mainly used for gripping of glass and film, whereas Non-adhesive Type is used for anti-slip purposes. We offer customized Ion Pad designs depending on the work object, expected usage, and its use environment.
Adhesive Type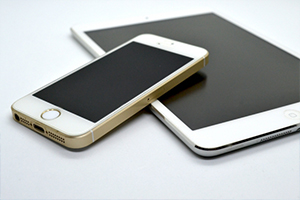 Can be used for bonding glass or flat panel display.
Non-adhesive (non-slip) Type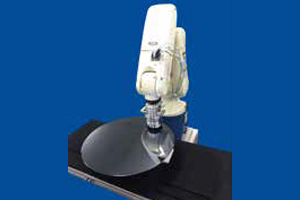 Can be used as an anti-slip feature, such as when transporting silicon wafers.
Specification
*Gripping Force is solely a measurement value under above conditions. It is a reference value, and it is not a guaranteed value.
Application Examples
Hybrid Chuck for Glass Gripping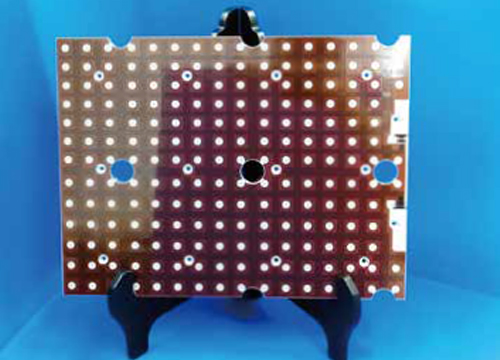 *This product is a hybrid chuck of electrostatic chuck and Ion Pad.
Dimensions
Ion Pad: φ5mm x 0.1mm (total of 204 locations)
ESC: 300mm×250mm
Material Composition
Base: A5052P
ESC: Polyimide
Pad: Special resin coating
Gripping object
Glass substrate
Environment
Both atmospheric and vacuum
High-speed Transport End Effector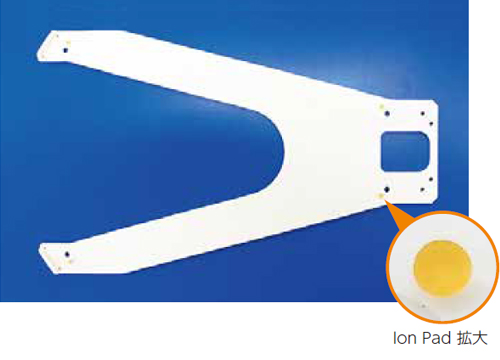 Dimensions
Ion Pad: φ3mm x 1.0mm (total of 4 locations)
Material Composition
Base: Al2O3
Pad: Special resin coating
Gripping object
Silicon wafer, sapphire, and quartz glass
Environment
Both atmospheric and vacuum
Download Information
Various materials can be downloaded from here.